Make the Most of Terminus
You know where you want to go. Terminus can help you get there. Our ROI Calculator will show you how Terminus can turn your account-based dreams into account-based reality.
See My ROI
Why you should use our ROI Calculator
Create More Opportunities
From increases in first meetings to heightened pipeline generation, Terminus can spark growth across your go-to-market program.
Close Bigger Deals at Lower Cost
We'll show you how high your average customer value can jump--along with your customer acquisition cost.
Bottom Line
Want to see your new marketing generated revenue opportunities? We'll show you how much more business you can earn after just 3 years with Terminus.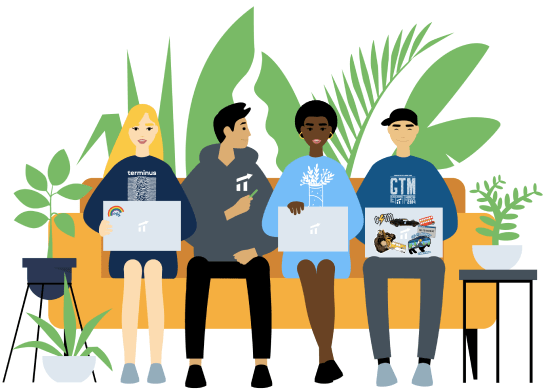 More about Terminus
Donec id elit non mi porta gravida at eget metus. Nulla vitae elit libero, a pharetra augue. Donec id elit non mi porta gravida at eget metus. Fusce dapibus, tellus ac cursus commodo, tortor mauris condimentum nibh, ut fermentum massa justo sit amet risus. Morbi leo risus, porta ac consectetur ac, vestibulum at eros. Curabitur blandit tempus porttitor.
Create More Opportunities
Increase in first meetings
___
Total monthly pipeline
$___
Annual pipeline generation
_$447.55M_
Close Bigger Deals at a Lower Cost
Based on your experience with ABM, we think you can increase your ACV to...
$___
And it will cost you this much per customer acquisition
$___
Bottom Line
Based on your current level of ABM experience, we think your new annual marketing-generated revenue will be
$___
Which is an increase of
$___
But if you become an ABM expert, over the next three years you could see your annual revenue to...
$___